Exciting news for anime fans as Kadokawa has revealed that an Overlord movie is in the works alongside the fourth season of the highly popular anime. One Punch Man and Hunter x Hunter studio MADHOUSE will once again helm the upcoming season. While no staff or crew were announced for the film, it will cover the "Holy Kingdom Arc" of the light novel.
"At last, the fourth season of the anime and the theatrical movie are in production," director Naoyuki Ito said (via Funimation). "We are working hard to ensure that the show will be satisfying to both fans of the original versions and those who only follow the anime. You're going to love it."
The full announced crew includes Itou, Yukie Sugawara as the script supervisor, so-bin for the original character design, and Satoshi Tasaki handling character design. Satoshi Hino will return as Ainz, while Yumi Hara, Sumire Uesaka, Emiri Kato, Yumi Uchiyama, Masayuki Katou, and Kenta Miyake will also reprise their respective roles for Season 4.
Overlord premiered in 2015 and is adapted from Kugane Maruyama's popular light novel that features art from artist so-bin. The series takes place in the year 2126 and focuses on a massively multiplayer online role-playing game called YGGDRASIL. As the servers are shut down, the strongest player in the game, Momonga, stays logged in and gets transported to a different reality. Non-playable characters gain sentience and Momonga uses his ridiculous power to figure out what happened while also looking for anyone else from the real world.
The full Overlord anime, including the first three seasons and two films (which are recaps rather than theatrical releases), is available now on Funimation both in subbed and dubbed forms. Meanwhile, Crunchyroll has access to the first three seasons subbed, while the first season's dub can also be watched on Hulu.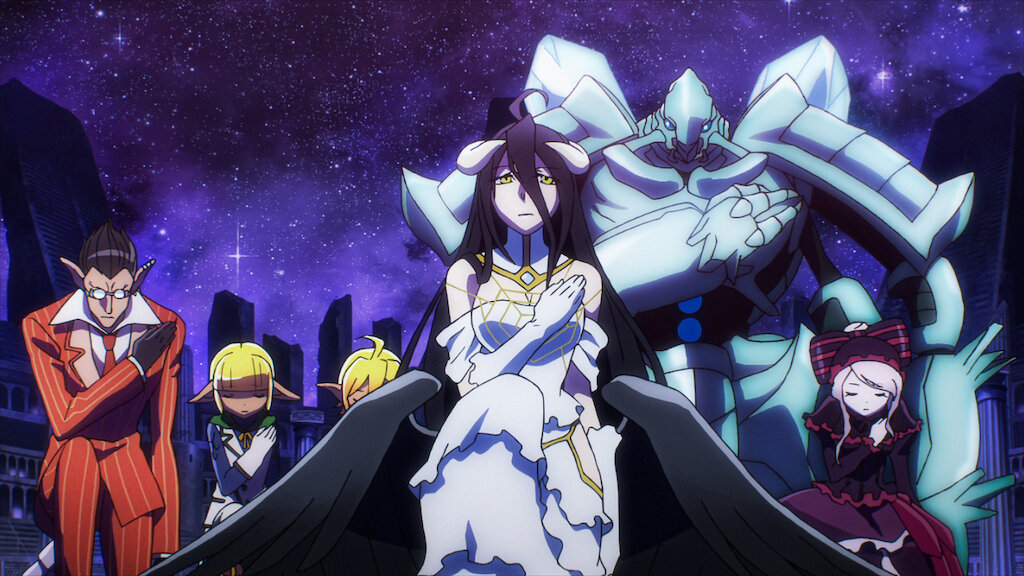 It was officially announced on May 8th, 2021, as part of a Livestream event that the anime adaptation of Overlord is getting a fourth season, along with a brand-new anime movie, but when will Overlord season 4 be released, and what will the plot be about?
The first 13-episode Overlord television anime series premiered in Japan in July 2015. Since then, this series has amassed a sizable fan base that is still waiting patiently for Overlord Season 4 Episode 1.
Overlord Movie Story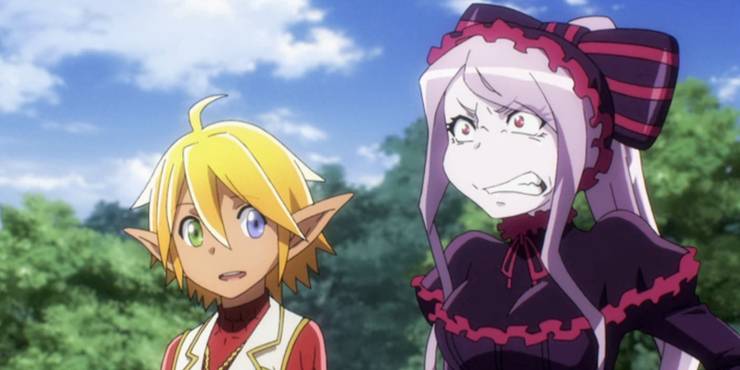 Anime royalty Madhouse has confirmed that the forthcoming Overlord movie is set to adapt the "Holy Kingdom" arc from Kagune Maruyama's light novels which span volumes 12 and 13. The arc sees the game's Roble Holy Kingdom come under attack by the demon emperor Jaldabaoth and team with Ainz Ooal Gown to bring him down.
As the Overlord movie will cover the "Holy Kingdom" arc and the second season of the series adapted volumes 7 through 9, Overlord season 4 will likely focus on volumes 10 and 11 of the light novel series. Volume 10 sees Ainz Ooal Gown and his newly established Sorcerer Kingdom face opposition from other in-game nations, while volume 11 sees Ainz forge an alliance with the Dwarf Kingdom.
Overlord Movie Release Date
Unfortunately, Madhouse has yet to announce when Overlord season 4 will be released, so there is no countdown yet. We need to wait for more information about the fourth season and the movie. But, when the fourth season gets a release date on the Overlord official Twitter account, we will let you know.
However, the most likely release date is either January 2022 or April 2022. Most anime series are usually released 6 to 9 months after they are announced. So we should hear something about the date in the next few months.
Let's hope we will get to learn when Overlord season 4 is coming out soon. Many anime fans want to know when season 4 of Overlord will be released, but for now, all we can do is wait for some news or updates.
So far, the anime adaptation of Overlord has covered volumes 1 to 9. Each season of Overlord adapted three volumes of the light novel. As a result, volume 10 continues where the anime ends. So, if you can't wait for Overlord Season 4 to be out, you may start reading volume 10 now.
In Japan, there are currently 14 light novel volumes of Overlord released so far. In 2021, the light novel Overlord is still ongoing. That means the story isn't over yet. Overlord Season 4 will take the story forward and it's expected to cover light novel volumes 10 to 12. After that, the movie should adapt to volume 13.
This article will be updated as new information becomes available. For the time being, feel free to check the anime category for more information on anime sequels, or simply share this post with other Overlord fans.